Staff
President
CIMA & MusicOntario
Stuart Johnston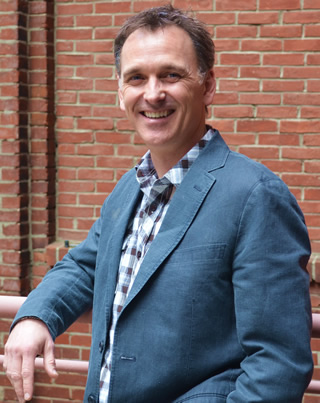 Stuart Johnston is President of CIMA (Canadian Independent Music Association and its subdivision MusicOntario), made up of 240 companies (which employ more than 2400 people and represent more than 6,000 artists) belonging to Canada's music business. He is also a member of three agencies which process copyrights and licenses, and of the advisory council of the Canadian Conference of the Arts. CIMA's mandate is to develop and advocate policies and services that support a strong, economically stable Canadian independent music and recording industry, ensuring the long-term development of the sector and raising the profile of Canadian independent music both in Canada and internationally.
VP Operations
CIMA
Donna Murphy
Donna Murphy has been employed in the music industry for more than thirty years – starting her career in a small independent music company in Toronto. She joined Earl Rosen & Associates where she worked on behalf of the Canadian Independent Record Production Association (CIRPA). She was hired to work directly for CIRPA where she advanced to a number of positions including Research Director, Database Administrator for the CIRPA/ADISQ Foundation, and Manager of the Canadian Music Industry Database. Donna was the founding Executive Director of the Songwriters Association of Canada (SAC). She currently holds the position of Vice-President Operations with the Canadian Independent Music Association (CIMA).
Donna oversees CIMA's day-to-day operations working closely with CIMA management to uphold our mandate and to implement our strategic goals. Donna manages funding approaches and is responsible for planning and executing all funding contracts. Donna works with the CIMA team to deliver CIMA's programs and services to support the sector – our Music Export Office providing opportunities for Canadian music companies and artists on the world stage, our professional development initiatives creating targeted business-to-business events at both international and domestic festivals and conferences, and our membership services and development, dedicated to providing a forum for all stakeholders in the sector to share and disseminate information and engage in best practices and excellence in sound recording.
Music Export Manager
CIMA
Trisha Carter
Trisha runs CIMA's global export service "Canadian Blast" which delivers the international business and networking events, as well as showcases at various festivals around the world, including SXSW, The Great Escape, Reeperbahn, BIGSOUND, Music Matters, MIDEM, and more. Beyond major conferences, Trisha develops and coordinates private, customized and targeted business and showcasing trade missions to support CIMA members' business and professional development interests. Trisha is also the main contact on CIMA's newly established export collective, "Music Export Canada" – a partnership and portal serving the many export associations in Canada and partners around the world.
Marketing & Events Coordinator
CIMA & MusicOntario
Emy Stantcheva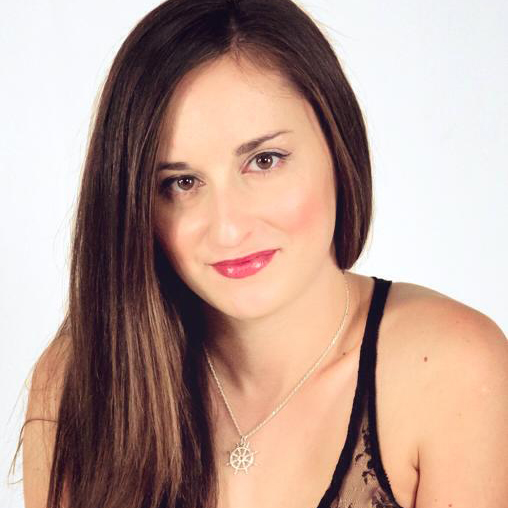 Emy Stantcheva is the Marketing and Events Coordinator at both the Canadian Independent Music Association (CIMA) and MusicOntario. Emy came to CIMA in January 2013 with seven years of experience working in music publicity and marketing, artist management, social media, festival/event planning and copywriting. As part of the CIMA team, Emy works on international export projects through the Canadian Blast brand and Music Export Canada arm, arranges various domestic professional development initiatives, and manages domestic events and programs, including CIMA's annual awards gala, the Canadian Music Café and Road Gold certification. With the MusicOntario team, Emy contributes to developing, coordinating, planning and executing all aspects of MusicOntario programming, from marketing and promotions, to showcasing, professional development, and provincial and international market access. A lifelong music junkie, Emy moonlights as Lifestyle Editor for Addicted Magazine.
Music Export Assistant
CIMA
Jenia Schukov
Born and raised in Montreal, Jenia spent most of her teens and early 20's working in the music industry at various labels, promoters and radio stations. In 2013, she made the move to Toronto where she joined the team at CIMA/MusicOntario.
Recently appointed the Music Export Assistant, Jenia works alongside Trisha Carter on CIMA's global export service "Canadian Blast" to help organize international showcasing and business opportunities for Canadian companies and artists. She creates mission call outs, maintains the events section on the CIMA website, the Canadian Blast and Music Export Canada social medias and writes the bi-weekly Music Export Canada newsletter to the membership. In the evenings she stays immersed in the Canadian music scene as a writer and photographer at Canadian Beats.
Interim Manager
MusicOntario
Brian Hetherman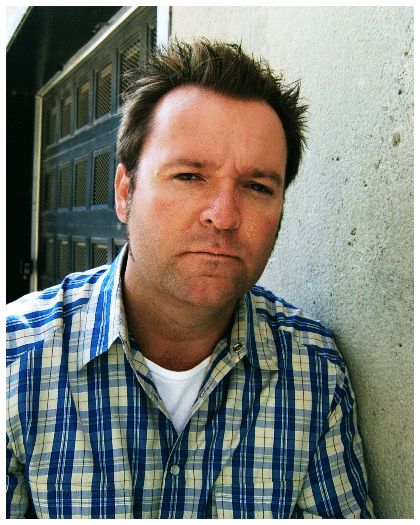 Brian Hetherman began his career when he landed at one of Canada's premier Indie record labels, Duke Street Records. In the 90s, he moved to MCA Records (which would soon become Universal) and worked his way up from sales, to radio promotions and marketing. Brian became the youngest head of A&R for both MCA Records and MCA Music Publishing, where he remained until 2001. From there, Brian was hired as the inaugural Executive Director of the Radio Starmaker Fund, where he set up one of the largest funding agencies in Canada.
In 2003 he pursued his dream of becoming an artist manager, record label owner and music publisher with Curve Music and Cerberus Artist Management. In 2005, he was tapped to become the President of the Music Managers Forum Canada, and soon was elected to the board of the International Music Managers Forum as Chairman. In 2009 Brian was asked to join FACTOR as VP, another of Canada's largest funding agencies, after initially serving as a Board member for five years. In 2010 Brian became the acting General Manager of FACTOR (Foundation Assisting Canadian Talent on Recordings), while the Board conducted an executive search for a new President.
In 2011 Brian returned to one of his true passions: his label and management company. In addition Brian has been an International consultant for Canadian Music Week, Chairman of the CCMA Board and has worked with Musicians' Rights Organization Canada (MROC) as Chair of their Artist Advisory Board.
Membership Services Coordinator
CIMA & MusicOntario
Sam Rayner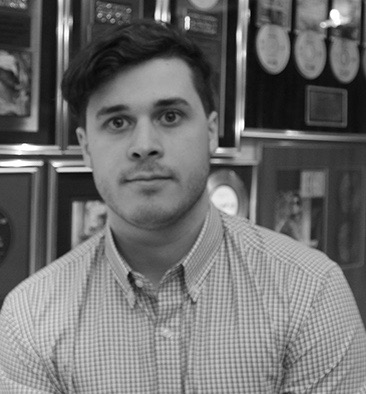 Sam Rayner joined CIMA/MusicOntario this November, as the Membership Services Coordinator. Raised in the East Coast, he has been in the music scene for over six years as an artist and industry professional. He moved to Toronto in 2014 in pursuit of more experience and later began working for True North Records, specializing in Digital Assets and A&R. Sam is excited to immerse himself in the work of both Canadian music associations.
Accountant 
CIMA & MusicOntario
Sam Wang
 Shaohua (Sam) Wang is a CPA, CMA and Certified Treasury Professional. He received his MBA degree from Goodman School of Business, Brock University. Before joining CIMA, he acquired diversified experience from many reputable employers in the public and private sectors, including Ontario Ministry of the Environment, Cengage Learning, Educational Testing Services, ATA Inc., National Education Examinations Authority (China), etc. His roles covered finance operation, marketing, key accounts management as well as project and product management. Now his interests include IFRS and GAAP comparison, data analysis, big data, fintech, and business intelligence.
Policy Analyst 
CIMA & MusicOntario
Elise Roiron  
As a former political staffer, Elise joins CIMA with a strong background in policy development, communications, and great insight into government relations. After 5 years in the political world, she decided to take the dive into an industry that has always be close to her heart: the Canadian independent music industry. As a Policy Analyst, Elise is looking forward to studying the ins-and-outs of policies that are important to CIMA's members, advocating on their behalf with key policy makers while keeping them informed every step of the way.
"Music has played a huge role throughout my life, and that's especially true of Canadian independent music. I have always wanted to be able to show my appreciation for it by giving back to the artists and the businesses that support them- I hope that my work with CIMA will do just that." says Elise.
Born and raised in Ottawa, Elise graduated from the University of Ottawa with a B.A. in Social Sciences. She began her career in politics working for the then Member of Provincial Parliament (MPP) for Ottawa South and Premier, Dalton McGuinty. Her career eventually took her to Queen's Park where she worked for MPP John Fraser, Parliamentary Assistant to the Minister of Health and Long-Term Care.  
In her spare time, you can find Elise wandering the streets of Toronto in search of the best cup of coffee, petting other people's dogs, and listening to a new album that she is convinced everyone would love.   
Administrative Coordinator
CIMA & MusicOntario
Sarah Ferries
Sarah is the latest addition to the team as Administrative Coordinator for both CIMA and MusicOntario. She graduated from the University of the West of Scotland in 2014 with a B.A. in Commercial Music, and has since gained experience in arts and entertainment administration in both the corporate and non-profit sectors. Sarah moved to Canada from Scotland in 2015, and looks forward to immersing herself in the Canadian independent music industry supporting the CIMA/MusicOntario team and our members